Thanks for printing! Don't forget to come back to Zerorez Orlando for fresh content!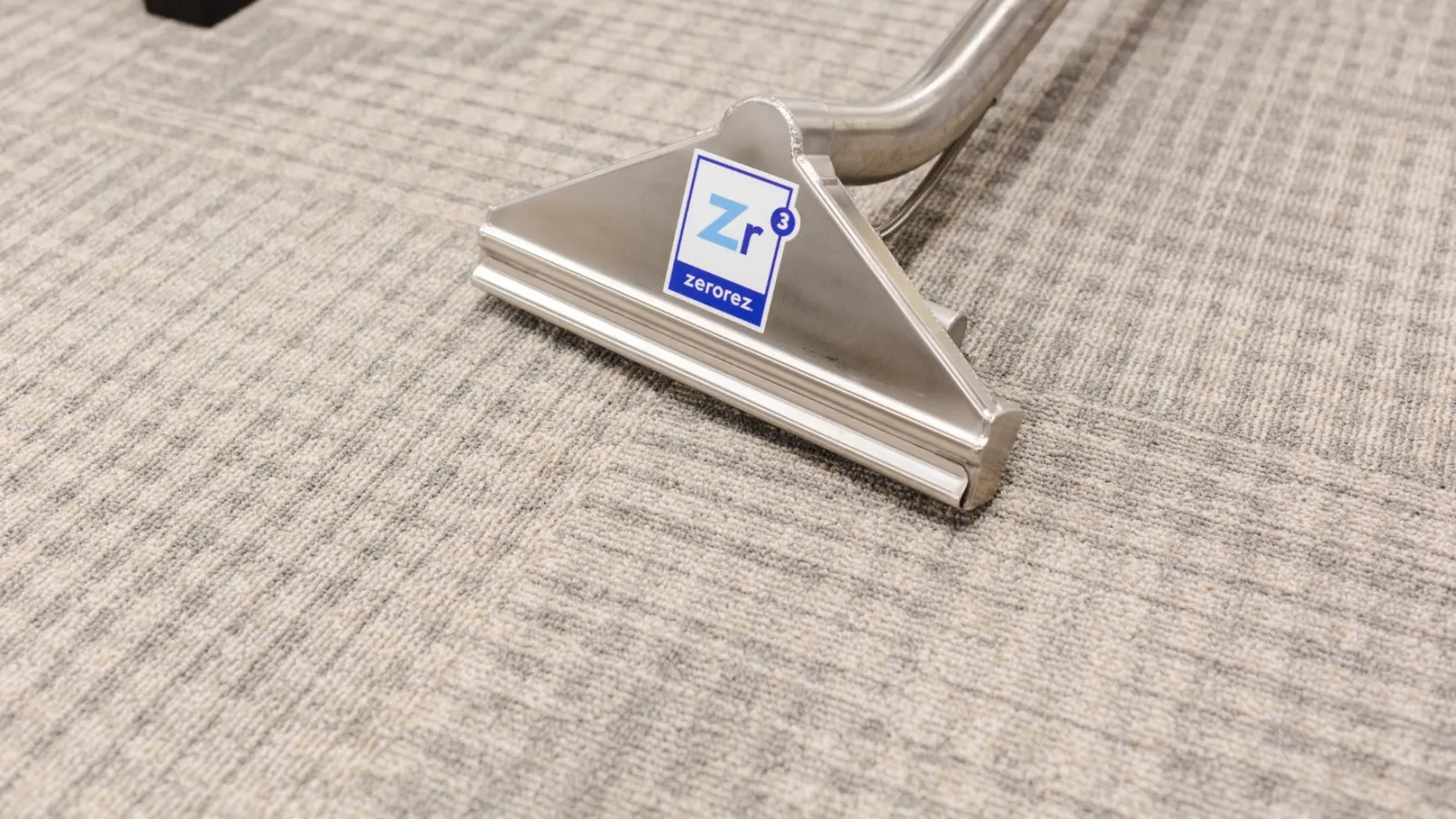 Carpet Cleaning Casselberry, FL

Carpet Cleaning Casselberry, FL
Here at Zerorez®, we believe that a healthy home starts with clean carpets. Nothing cleans more thoroughly or protects your investment better than our revolutionary, patented, and green cleaning system. Our cleaning process has been lab-tested and proven to clean at the highest levels. Traditional carpet cleaning companies clean by carpet shampooing, carpet steam cleaners, or other noneffective methods. These methods soak your carpets in tons of water, soaps, detergents, and harmful chemicals. Zerorez® is unique and revolutionary! Our eco-friendly cleaning system uses only Zr Clean™️- which is simply water that has been electrolyzed and oxidized. It leaves behind absolutely Zero Residue®!
When our professional cleaning technicians arrive for home carpet cleaning, they start out with a thorough inspection of your carpet. Then, they spray a non-toxic, food-grade enzyme on your carpets to eliminate, not cover up, unpleasant odors. Following the enzyme, they will clean your carpets with Zr Clean™️, our powerful cleaning solution that is simply water that has been electrolyzed and oxidized- it is even safe enough to drink! Once the cleaning is finished, we dry your carpets quickly. In fact, our clean carpets dry up to 2x faster than traditional carpet cleaners and companies! Incredibly fast drying times are good news for you because that means you can get back to your normal routine in no time.
Upholstery Cleaning
Your upholstery is a breeding ground for all sorts of germs, filth, and bacteria. Zerorez® cleans upholstery too! Between our zr water® and patented tools, your couches will experience a clean they have never experienced before! From microfiber to vinyl, from denim to silk, our Zr Clean™️ is safe for all upholstery fabrics. Zr Clean™️ is non-toxic and will leave behind no residue on your upholstery. Residue attracts more dirt and grime than before, so you can rest assured that this will not happen to your furniture. After Zerorez® upholstery cleaning, your family can vedge on your couch without the worry of exposure to harmful cleaning agents.
Area Rug Cleaning
Just like your carpets, your area rugs need to be cleaned too! However, they are much more delicate and must be cleaned and treated with the highest care. Improper cleaning can damage fibers, bleed colors, and leave a messy residue. The Zerorez® cleaning system is powerful enough to remove deeply embedded dirt and gunk from your area rugs, but gentle enough to maintain its quality.
Tile and Grout Cleaning
Mopping your floors with soapy, muggy water is not an effective way to clean your floors. It moves soil around your tiles, causing them to darken over time. Scrubbing on your hands and knees is unfavorable and can result in a sore back and decently cleaned floors. The Zerorez® cleaning process works wonders on floors and will restore your tile's appearance. Along with tile and grout cleaning, Zerorez® offers hardwood floor cleaning and other hard surface cleanings.
Pet Odor Removal
The number one complaint from pet owners is that they cannot get rid of pet smells from their homes. Rather than address the problem at the surface of the carpet, or attempting to mask the smells, Zerorez® treats the odors at the root of the problem. Sometimes this means there is a more significant problem underneath the carpet. Every situation is different, but our technicians are trained to treat the carpet's subsurface and padding if needed.
4072329188
Zerorez Orlando
6270 Edgewater Drive Suite 4300 Orlando FL 32810
Varied
Carpets Look Amazing!
"The rep that was sent out was so kind and patient as we tried to get our super nervous cat (that hides in our furniture) our the door. Our carpets look amazing!" - K.W.

Anonymous
4072329188
Zerorez Orlando
6270 Edgewater Drive Suite 4300 Orlando FL 32810
Varied
Highly Recommend
"I would never put a surfactant on my carpet. Your powered water approach leaves no residue. the spots are gone and don't come back. Techs are educated and know their business. Highly recommend!" - J.M.

Anonymous
4072329188
Zerorez Orlando
6270 Edgewater Drive Suite 4300 Orlando FL 32810
Varied
No Harsh Chemicals
"No harsh chemicals. Pet stains removed where other products left a mark. Very professional and knowledgeable technician. I wish all service personnel I used in the past was as dedicated to their job as he was. He cared about the service he was providing." - A.B.

Anonymous
Casselberry, Florida
Casselberry, Florida, is approximately 10 miles north of downtown Orlando, a part of the Orlando–Kissimmee–Sanford metropolitan area. About 28,000 people call this place home. Much like the areas around it, Casselberry is lush, green, and full of beautiful nature. Casselberry is considered a diverse resort city, with hot and humid summers. With Walt Disney World just a short drive away in Orlando, Casselberry has become a major tourist destination and entertainment center.
Directions to Zerorez Carpet Cleaning Orlando
Address: 602 S Lake Pleasant Rd, Apopka, FL 32703
Hours: Monday - Friday 8:00 AM to 5:30 PM, Saturday 9:00 AM to 4:00 PM
Phone Number: (407) 554-4430